Great communities
We know there's more to a happy home than just looking after the bricks and mortar. We want YourPlace customers to live in communities they are proud to call home.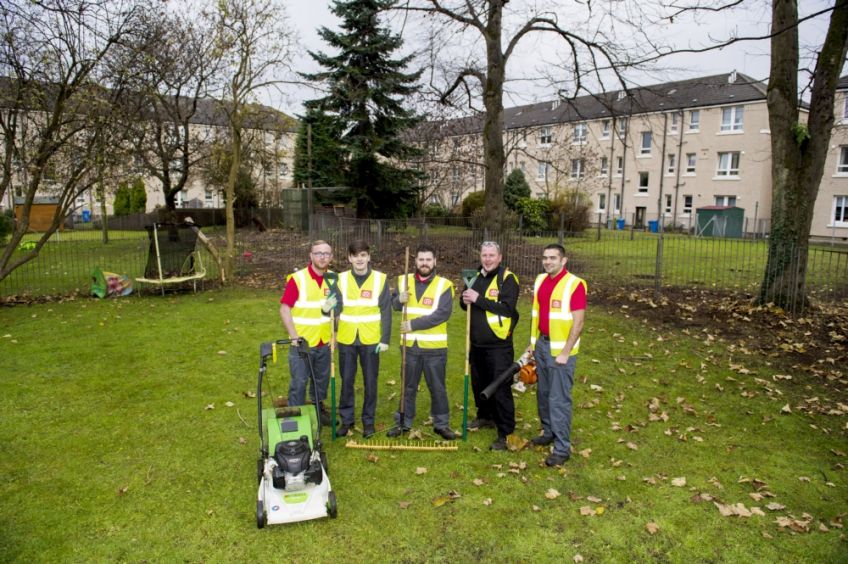 Clean, safe and great-looking neighbourhoods are really important to you - and that's why we have teams in place to help make this happen.
Neighbourhood Environmental Teams (NETs)
Our backcourt maintenance and close cleaning services keep the areas around your front door looking spick and span.
Our Neighbourhood Environmental Team (NETs) night shift collects bulk between 8-10pm and 6-8am. Through the summer, they'll cut the grass, weed and maintain shared garden areas.
During the winter months, the NETs keep on top of the backcourts making sure they remain clean and safe by laying sand and cement to keep the weeds down. When there is ice and snow, they'll help clear the paths.
To sign up for close cleaning or backcourt maintenance services, please contact us using your My YP account, using our online form or by speaking to your business advisor.
We'll send forms to all residents in the block. If a majority of residents agree to opt in to these services, we'll arrange it for you.
Keep Scotland Beautiful partnership
We work with Keep Scotland Beautiful to make communities great. Our communities are graded by a team of expert assessors and scored in line with a new Environmental Excellence scheme.
The scheme involves a selection of customers and staff trained by Keep Scotland Beautiful to help with inspecting and assessing their neighbourhoods.
Selected customers will be trained in environmental monitoring, and will go on to work with Keep Scotland Beautiful to grade communities as three, four or five stars – with five stars representing the highest standard.
Keep Scotland Beautiful runs award schemes which are nationally-recognised indicators of best practice, including the Green Flag Award for parks and green spaces, the Beach Award and the Eco-Schools programme.