Here for you in difficult times
Please know we will do all we can to support you and your family through these extraordinary times.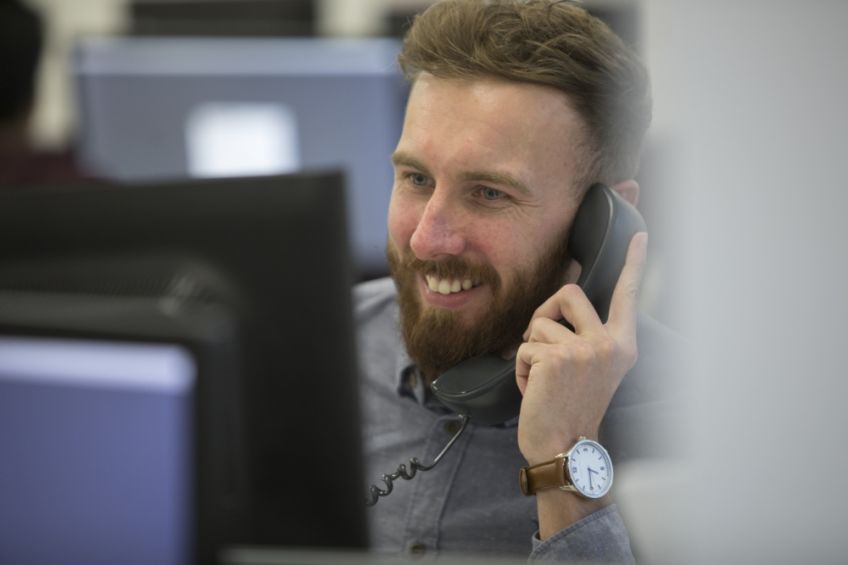 Thanks for your patience as we continue to operate a restricted range of services, in line with government guidance.
Although many staff are still working from home, we are here to help you.
As restrictions begin to be eased, we'll re-introduce services in phases, ensuring the safety of customers and staff remains the top priority.
We are now carrying out essential repairs and grass cutting services. Click on repairs update and grass cutting service update to find out more.
You can also read our update to your services newsletter sent out to customers.
Our office remains closed and our factoring staff are working from home.
We have new working arrangements in place to meet the current government guidelines. These include:
staff fully equipped to work from home and, although home visits are suspended, your business advisor will remain in contact with you by telephone, email and text;
essential repairs only now being delivered;
suspended our internal repairs service for homeowners, and the gutter cleaning and stairlighting upgrade programmes under way in some blocks until further notice;
urged all customers to let us know if they will find it difficult to pay their bills;
Neighbourhood Environmental Teams prioritising essential services, such as fire-safety patrols and cleaning in multi-storeys and bulk uplifts;
local Rapid Response teams handling priority requests;
worked with our building insurance and home contents insurance providers to ensure that their claims handlers are in place should you need them.
We will be updating our website with key information for what this means for you and the services you get from us. All the information you should need will be in our Frequently Asked Questions section.
Now is the time, if you haven't done so already, to open an online account. You can register for or log in to your My YP account at www.your-place.net/my-home/online/my-yp. Also remember, you can pay your factoring bills by:
Our staff are still working round the clock to provide services to you but please be patient if we are not able to respond to you within our normal timescales. We will get back to you as soon as we can.
Monday, August 24, 2020